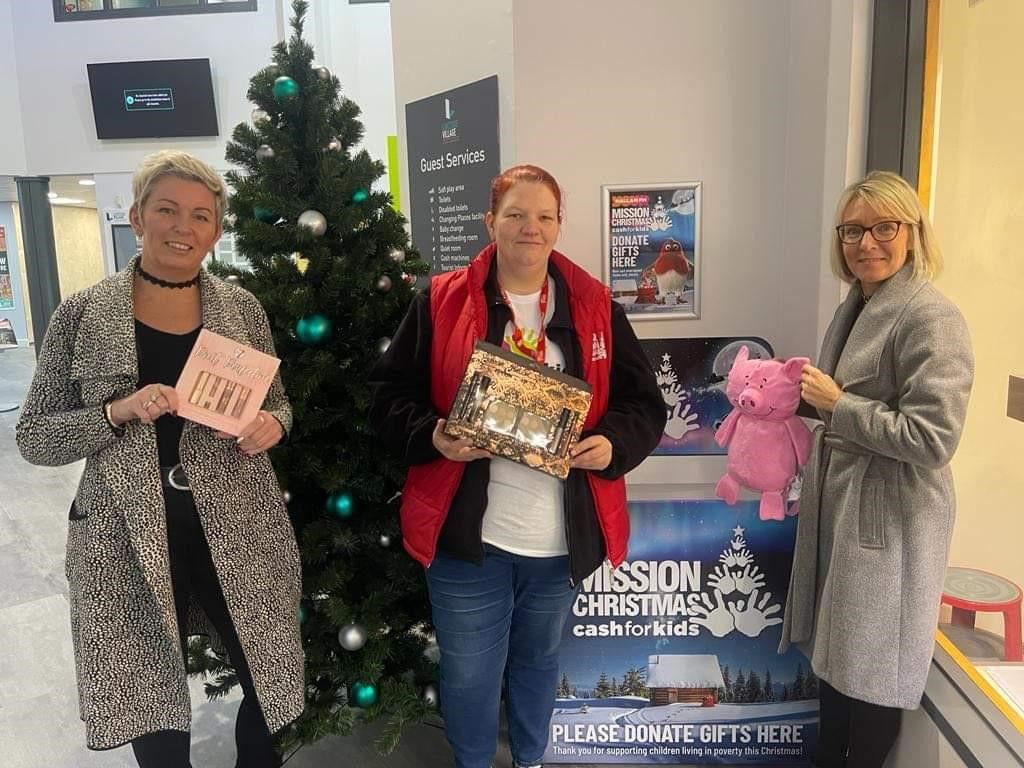 Doncaster's Lakeside Village is set to be a drop off point for this year's Mission Christmas appeal.
Mission Christmas is part of local radio station, Hallam FM, Cash for Kids appeal and was set up to help Santa to reach children living in poverty. The idea is that people drop off new and unwrapped gifts at one of the drop-off points, or donate cash or gifts online.
Di Mellis, centre manager at Lakeside Village said: "We are proud to be a drop off point for this important campaign. It is heart-breaking to think of children and young people not getting a gift at Christmas and we know that this year is going to be tough for many people.
We have two drop off points at Lakeside Village, gifts can either be left at Guest Services or at the B&M store. Our customers are extremely generous, and we know that they will support this campaign and help us to make a real difference to children and young people who are at the risk of waking up without a present on Christmas Day."
The gifts needed can be for all ages of child, from babies to teenagers, and as long as they are new and unwrapped, they will be delivered to families across the region.
Lakeside Village is set to welcome a free to visit Santa once again this year. The grotto will be open from Saturday 3 December from 11am until 4pm, with full details on the Lakeside Village website.
Di added: "With free parking onsite dropping off your Mission Christmas donation couldn't be easier. Thank you to everyone who is going to help us share the magic of Christmas."
Lee Fletcher, Cash for Kids Charity Fundraising Executive, said: "Our Mission Christmas toy appeal is underway, and this year is going to be a real struggle for a lot of families. We want to help as many disadvantaged children as possible wake up to a gift on Christmas Day. We could not do the work we do without the kindness and generosity of local businesses and the public. Thank you so much to the team at Lakeside Village for supporting our wonderful toy appeal this year, with their support we really can help make great things happen and help ensure no child goes without a gift this Christmas."
For further information about Lakeside Village visit www.lakeside-village.co.uk
To read more about the campaign, how to donate, and locate your nearest drop-off point, please visit their website by following the link: Christmas for every child. That's our mission. | Events – Hallam FM (planetradio.co.uk)
Share this story