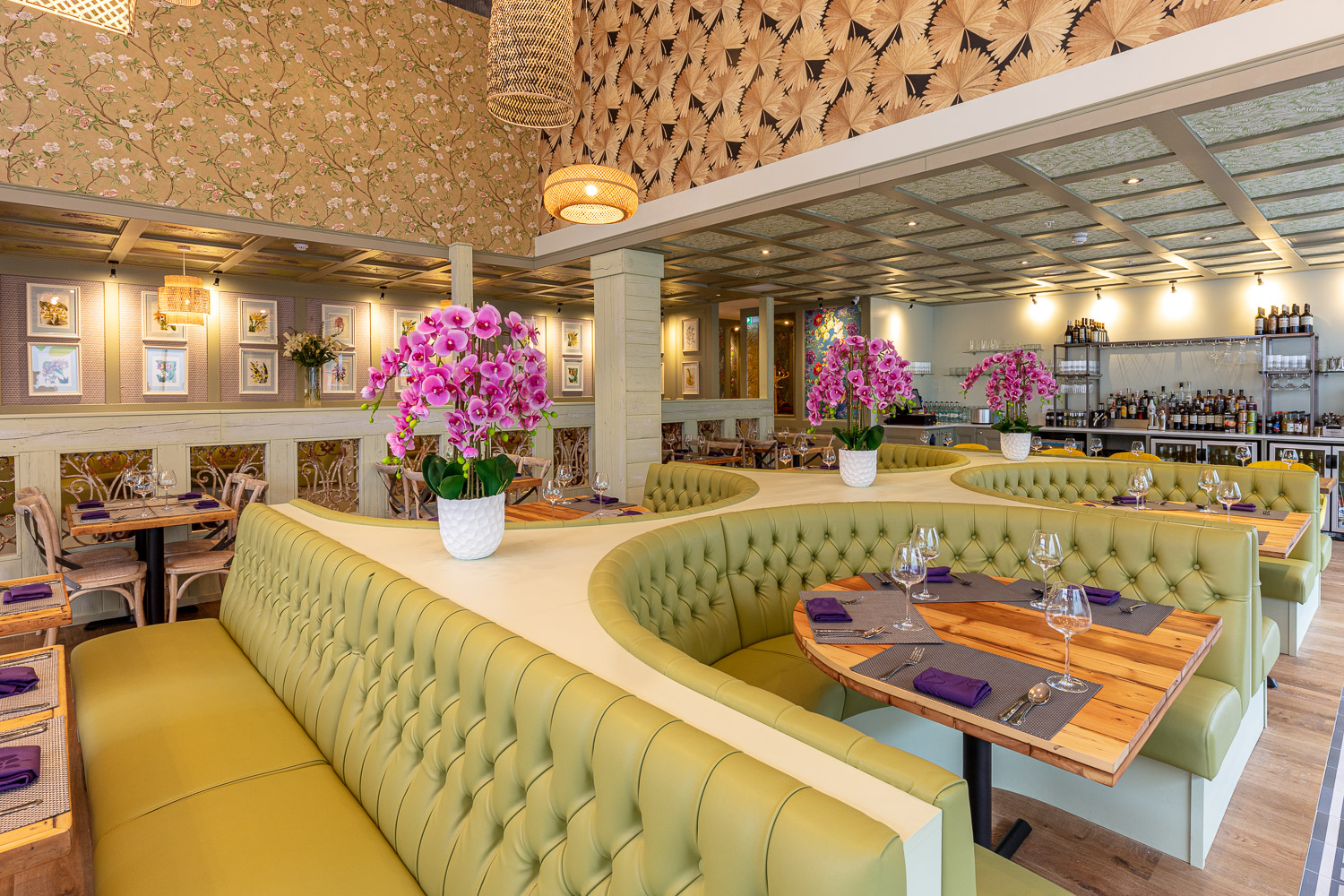 In the latest of a series of lettings that form a key part of Schroders Capital's strategic repositioning of Mermaid Quay, Schroders Capital UK Real Estate Fund ('SCREF') has agreed a deal to bring Thai tapas chain Giggling Squid to the popular 150,000 sq ft mixed-use destination on Cardiff Bay's waterfront. The new restaurant, which will be the chain's second in Cardiff, is set to open in 2023.
Giggling Squid will occupy a high-profile, 4,800 sq ft unit on the terrace level of the scheme, overlooking the recently refurbished central Tacoma Square and the Bay. The restaurant will be created by combining units previously occupied by Bayside Brasserie and Bellini's Italian restaurants operated by independent restaurateur Babak Arabastani. Mr Arabastani will continue to trade his third Italian restaurant in the scheme – the popular Signor Valentino's.
The letting follows the completion of an exciting, multi-million refurbishment of the public realm at Mermaid Quay. The renovation conducted by Schroders Capital has transformed Tacoma Square into a stylish new landscaped public space ideal for the centre's extensive programme of events and entertainment, as well as an area where people can sit and enjoy the waterfront. The project was undertaken as part of SCREF's commitment to the local community and also included new wall finishes, paving, lighting, landscaping, signage and wayfinding, entrance markers, feature seating and street furniture, improving the experience for local residents and visitors.
Founded by Pranee and Andrew Laurillard, with its first restaurant in Brighton, Giggling Squid now operates 46 venues across England. It has established a strong reputation for bold Thai cuisine, complemented by a stylish and relaxed setting. The varied offer, which comprises a competitively priced lunch menu, a more extensive evening offer, and separate children and vegan menus, will feature vibrant, fresh and flavoursome dishes celebrating the abundance of exciting and exotic ingredients found across Thailand. All the food is cooked by expert Thai chefs, including delicious dishes such as the moreish Moo Ping and tastebud tantalising Soft Shell Pranee Prawns. Stylish and comfortable banquets will also be featured to encourage the ethos of Thai mealtimes – plentiful dishes to share and enjoy with friends and family.
Commenting on the opening at Mermaid Quay, Andy Laurillard, CEO of Giggling Squid said: "I love Cardiff, it's an amazing place. Great shopping, cool entertainment scene, and loads of superb restaurants. Mermaid Quay is a brilliant place to showcase our fresh and flavourful Thai menu and we're excited to introduce the Giggling Squid experience to Cardiff Bay locals and visitors."
The recent run of lettings at Mermaid Quay, alongside the improvements to the public realm, are testament to the wider Schroders Capital team who have helped SCREF navigate the challenges which faced the retail and hospitality markets in recent years, especially following Covid when many restaurants were forced to temporarily close due to lockdowns. The public realm investment at Mermaid Quay follows similar enhancement works across SCREF's retail and leisure portfolio to enhance the community and environmental credentials of these assets, including planned improvements at The Brewery to increase the number of electric vehicle charging points and adding solar panels.
Lettings to the likes of Giggling Squid and the Club House as well as the continued enhancement works has put Mermaid Quay in a strong position as an asset which attracts high calibre occupiers. This not only helps to attract more visitors to the asset but also helps to deliver strong and resilient returns for SCREF's investors.
James Pentlow, SCREF's Asset Manager for Mermaid Quay, said: "Giggling Squid is an exciting addition that will further broaden the range of cuisines available at Mermaid Quay and we know that it will be very popular with both our many regular customers who work and live in Cardiff Bay as well as visitors and tourists.
"Our significant investment in the refurbishment of Mermaid Quay's public areas forms a central part of our strategy to enhance and improve the positioning of the scheme – recent lettings to operators of the calibre of Giggling Squid and the Club House are testament to that. There is further investment to come which we hope will further enhance the vitality of the bay and its offering.
"Our approach also supports Cardiff Council's ambitious vision for the future of Cardiff Bay – which includes the new 17,000 capacity arena for live concerts, family shows, comedy, sport and more on neighbouring land. In addition, there are plans for new walking and cycling routes and improved public transport links."
Letting agents for Mermaid Quay are Savills and EJ Hales.
Share this story