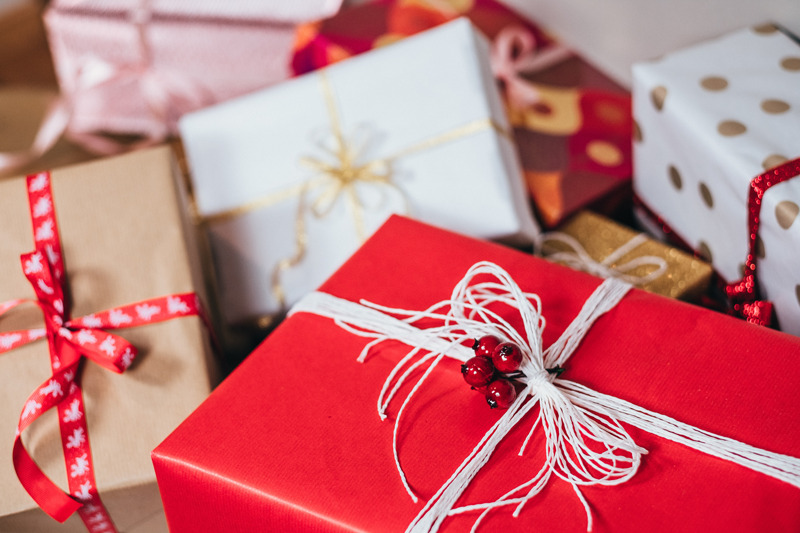 Supermarket growth slowed as many Brits stocked up on festive food and drink earlier than usual to help spread the cost and avoid shortages
Spending on utilities climbed 40.6 percent, as the drop in temperature led more households to increase their heating 
Holiday bookings for the year ahead boosted travel, while Christmas parties and the FIFA World Cup lifted takings at pubs, bars & clubs
Online retail was impacted by postal strikes as shoppers shifted spend to the high street to avoid missing pre-Christmas delivery dates 
The Barclays report combines hundreds of millions of customer transactions with consumer research to provide an in-depth view of UK spending
Consumer card spending grew 4.4 percent year-on-year in December – slightly higher than November (3.9 percent) but well below the 9.3 percent rise in consumer price inflation. Hospitality and travel received a boost from Christmas parties, the FIFA World Cup and 2023 holiday bookings, while the cold snap saw growth in utilities spend climb even higher, and postal strikes hampered online retail meaning shoppers headed to the high street for last-minute gifts.
Data from Barclays, which sees nearly half of the nation's credit and debit card transactions, reveals that spending on essential items increased 5.1 percent in December 2022, though this was slightly lower than November's year-on-year growth (7.1 percent), with spend on fuel seeing its smallest rise (10.6 percent) since March 2021, as petrol and diesel prices continued to fall.
Supermarket spend remained in growth (up 5.5 percent) however this was lower than the 6.5 percent growth observed in November. Food and drink specialist stores also fell back into decline (-0.2 percent) – a possible sign that shoppers had already stocked up on festive food and drink, making the most of discounts and deals offered in the run up to Christmas, while also looking to get ahead of any supply chain issues.
Meanwhile, the percentage of Brits reporting concerns about rising food prices remains high at 91 percent, and almost two thirds (65 percent) say they have been looking for ways to reduce the cost of their weekly shop – a marginal reduction compared to November (69 percent). Nearly half of these shoppers (49 percent) are buying budget or own-brand goods instead of branded goods, and 28 percent are only buying items that are discounted or on offer.
As December's cold snap led more households to turn up or increase their heating use, spending on utilities increased 40.6 percent – slightly higher than in November (40.1 percent). This comes as over six in 10 (62 percent) say they have been finding ways to save energy at home due to price increases, with 68 percent of these Brits wearing more layers at indoors and half (50 per) avoiding using the central heating unless absolutely necessary.
Spending on non-essential items grew 4.1 per cent year-on-year – the largest increase since July 2022. Pubs, bars & clubs (up 12.6 percent) enjoyed their biggest uplift since May 2022, as Christmas parties and the FIFA World Cup boosted takings despite the impact of December's rail strikes. Restaurants, meanwhile, although still in decline compared to 2021 (-3.9 percent) saw a noticeable improvement compared to the year-on-year growth seen in November (-10.3 percent). Similarly, the rush to buy gifts and Christmas party outfits benefitted clothing and department stores, which returned to growth in December, rising 1.5 percent and 2.8 percent respectively compared to -3.0 percent and -1.5 percent in November.
Sports and outdoor retailers saw their largest increase (3.5 percent) since March 2022 – a possible sign that Brits were purchasing gym wear and equipment in the winter sales for plans to kickstart a health and fitness regime in the new year.
As holidaymakers booked getaways for 2023, the international travel sector saw significant improvement. Travel agents and airlines rose 87.3 percent and 62.4 percent respectively, compared to 39.7 percent and 28.8 percent in November. Staycations also boosted the domestic travel sector, with hotels, resorts and accommodation enjoying a sizeable boost (8.2 percent) after seeing no growth in November (0.0 percent).
However, year-on-year growth in spending on Insperiences slowed (4.0 percent in December compared to 6.2 percent in November). This includes digital content and subscriptions, which fell back into decline (-1.3 percent), as Brits say that they have cancelled or are planning to cancel their film/TV streaming services (16 percent) and paid-for TV channels (10 percent) to save money.
Overall, the uplift in non-essential spending year-on-year in December 2022 is in part due to the spread of Omicron in the run up to Christmas in 2021, which caused retail, leisure and hospitality to perform poorly at the time, thereby inflating 2022's growth figures. On the other hand, one category that performed particularly well in December 2021 was online retail, as consumers opted to avoid the high street. This is one of the reasons why online retail fell -5.8 percent in December 2022, while overall and face-to-face retail spending grew 1.2 percent and 6.3 percent respectively. The postal strikes in 2022 also hampered online retail spending, as Brits were dissuaded from shopping at retail websites in case delays meant presents didn't arrive in time for Christmas.
After the festivities, Brits are feeling both charitable and frugal, with 36 percent intending to donate any unwanted Christmas gifts to charity, and 27 percent planning to save money by keeping unwanted presents so they can re-gift them to others.
Despite the ongoing cost-of-living squeeze, confidence in household finances rose slightly to 61 percent (up from 57 percent in November), while confidence in the strength of the UK economy remains low but steady at 18 percent.
Esme Harwood, Director at Barclays, said: "The retail, travel and hospitality sectors all saw noticeable growth in December. Sports and outdoor retailers saw their largest increase since March 2022 as many Brits sought to get a head start on their January health kick. Meanwhile, pubs, bars & clubs benefited from Christmas parties and football fans watching the World Cup.
"However, it's worth noting that these figures look more positive in comparison to December 2021, as the spread of Omicron kept Brits away from high streets and hospitality venues. It seems this year shoppers returned to the high street to make the most of the festive period despite the cost-of-living challenges."
"The postal strikes hampered online retail due to fears of missing pre-Christmas delivery dates, while rising living costs caused more Brits to cancel their subscription services. Confidence in household finances saw a small jump, suggesting that consumers are feeling slightly more optimistic about their ability to balance their budgets going into the new year."
Image courtesy of Unsplash.
Share this story