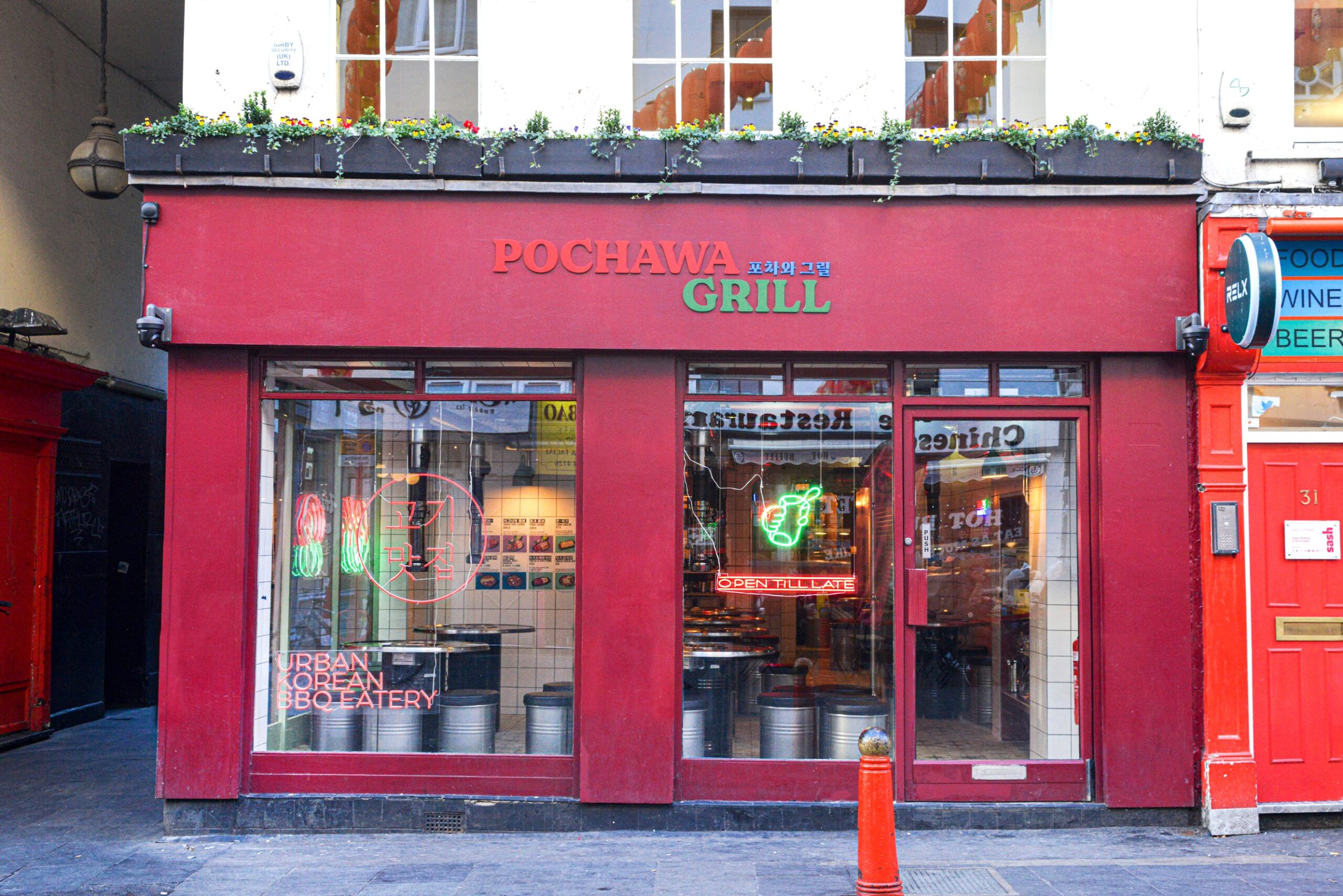 Shaftesbury has announced that experienced restaurateurs Maguro Group have launched their debut casual Korean BBQ concept, Pochawa Grill, at Chinatown London's 29 Wardour Street.
Championing Korean culture in food, drink, and music, Pochawa Grill's 50 cover, 1,670 sq ft venue features street food items such as Tofu Kimchi and a ramen-tteokbokki hybrid called Rabokki, alongside relaxed meals for sharing. Popular Korean spirit Soju takes pride of place on the drinks menu, with beverages such as Somaek (Soju and Beer) and Screw Ju (strawberry ice lolly with Soji) alongside unique cocktails bringing an authentic Korean experience to Chinatown London.
Designed to be a K-culture playground, Pochawa Grill's interior celebrates the traditional pub culture found in Korea and features retro neon design accents and murals.
Julia Wilkinson, Restaurant Director at Shaftesbury, commented: "We are always looking to introduce distinctive new Asian concepts to Chinatown London; those that reflect the culture of the Far East in authentic or creative way, and can appeal to everyone in our community. Combining both the traditions and modern-day trends of Korea, Pochawa Grill is another milestone opening for the destination, rounding off what has been a fantastic year of new openings and innovation for Chinatown London."
Throughout 2022, Shaftesbury has introduced several landmark tenants to Chinatown London. Leading art toy brand POP MART opened its debut store at the destination, and has been followed by UK dining firsts, including hand-pulled noodles restaurant Kung Fu Noodle, Hongkongese café The Eight, serve-yourself eatery Zhang Liang Malatang, and Speedboat Bar, the Thai concept from JKS.
Jae Cho, Director, Maguro Group, added: "Chinatown London is at the top of the list for any ESEA brands looking to launch in the UK and we are delighted to have opened our first Pochawa Grill site within the destination. Our relaxed Korean BBQ concept fits comfortably alongside the great line-up here in Chinatown London and we are pleased to be part of the community."
Share this story