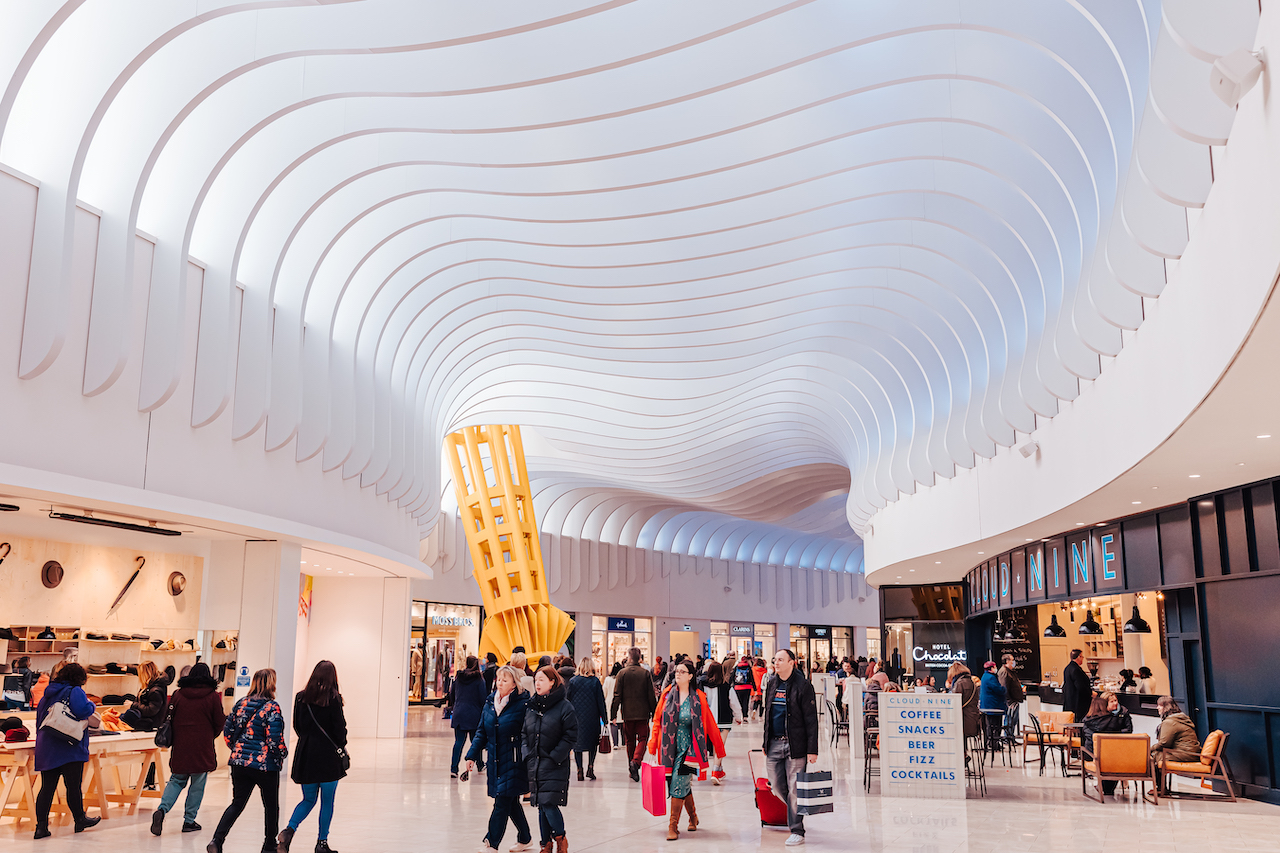 Icon Outlet at The O2, one of London's leading outlet shopping destinations, developed by AEG and Crosstree Real Estate Partners, has announced the signing of three independent British retailers – TOG24, Raging Bull, and Luke 77 – adding to the outlet shopping destination's line up of over 60 premium retail brands.
Located on Icon Outlet's Lower Level, TOG24's 1,707 sq ft store will open in early 2023, stocking the brand's popular outerwear collections for men, women, and children. Located in close proximity to anchor brands adidas, New Balance, and Nike, TOG24's first dedicated London store will further diversify Icon Outlet's extensive retail offering. Founded in Yorkshire in 1958, the brand has gone from strength to strength over the past six decades, with the new Icon Outlet store set to join over 60 locations across the UK and Ireland.
Danny Heaton, Head of Marketing at TOG24, commented: "From our humble West Yorkshire beginnings over 60 years ago, we are proud to be taking this next step with our brand at a destination as dynamic as The O2. With so many other leading names on offer and strong year-on-year performance figures, we are confident we will feel right at home here, and we are very much looking forward to a bright future at Icon Outlet."
Joining Icon Outlet's Upper Level on December 1, 2022 is Luke 1977, the contemporary British retailer. Spanning 1,722 sq ft alongside Dune and Kurt Geiger, the brand's latest store will stock their quality-focused menswear, womenswear, and kidswear collections, focusing on cutting edge design with an inclusive feel. Since founding Luke 1977 in Birmingham in 2001, Luke Roper has built a lifestyle brand to stand the test of time, with the Icon Outlet opening forming a key milestone in their national expansion.
Raging Bull, the design-led sportswear brand, is also set to open on Icon Outlet's Upper Level on December 1, 2022. Established in 2003 by former England rugby captain Phil Vickery, following the team's World Cup win, the brand has grown significantly from its rugby roots, now offering a diverse range of sporting heritage apparel across the UK and Australia. The new 1,612 sq ft Icon Outlet store will deliver on Raging Bull's commitment to quality, style and customer satisfaction, and will be well placed amongst the destination's strong line up of athleisure brands.
Louisa Dalgleish, Leasing Director at Icon Outlet at The O2, added: "We are thrilled to be welcoming this varied cohort of independent British brands to Icon Outlet, all of which add further diversification to our retail offering for customers. We're confident that TOG24, Luke 1977 and Raging Bull will be really well received by our visitors, who seek affordable, high-quality products from London's leading outlet shopping destination. As we ramp up to Black Friday sales and the Christmas period, we're pleased that we can offer our customers even more brands all under one iconic roof at The O2."
CBRE and KLM Real Estate represented Icon Outlet at The O2. TOG24, Luke 1977 and Raging Bull dealt direct.
Share this story