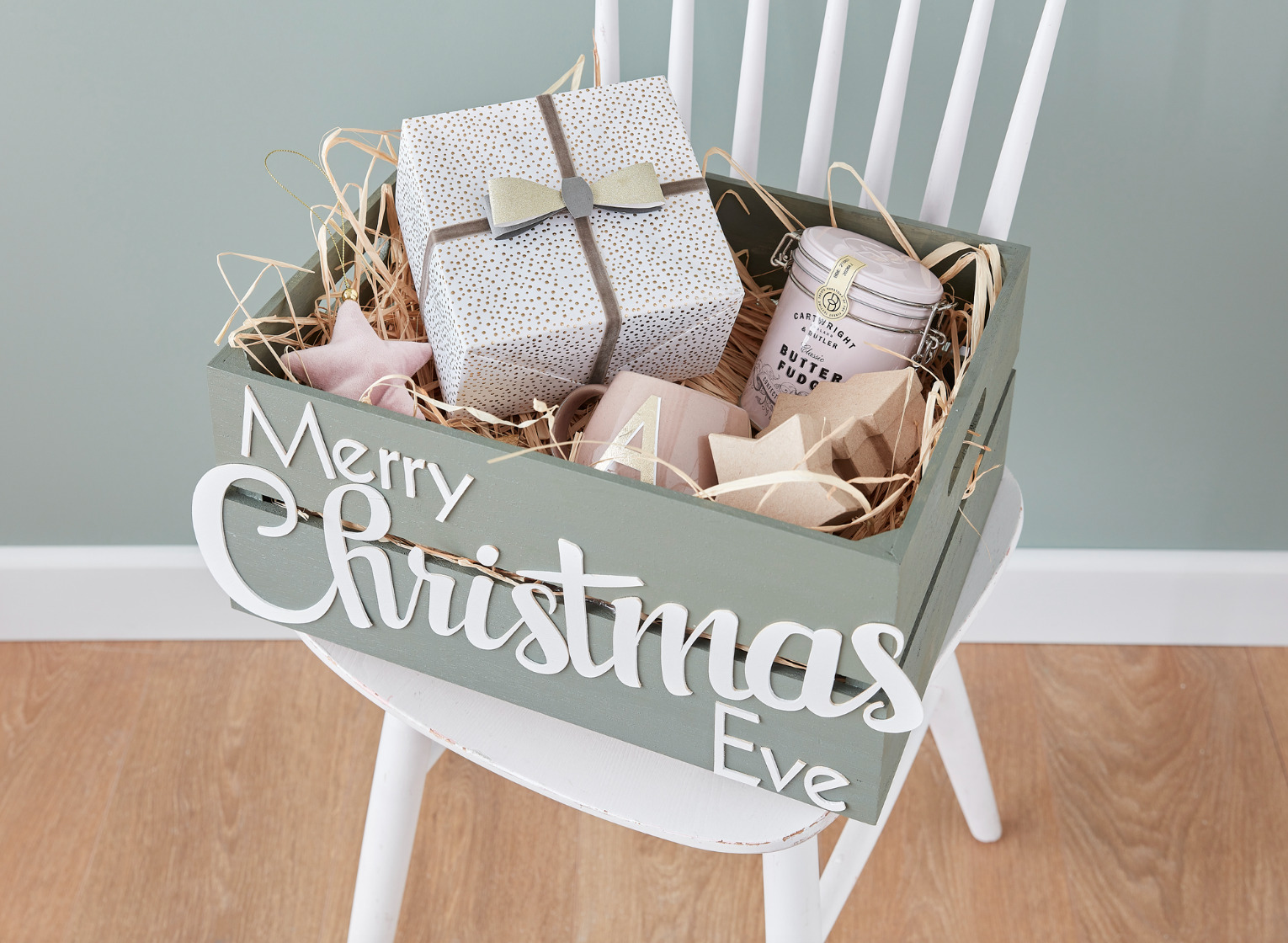 Christmas is the perfect time of year to gift a personalised present; be it for him, her, couples, children, or pets, and Hobbycraft's personalisation stations launching in 31 stores across the UK will be sure to help customers dazzle their nearest and dearest with the perfect gift that is unique and made just for them.
You can personalise a Hobbycraft blank item from just £5. Simply choose your blank item(s) from 1000s available – whether it is a blank canvas bag, hanging decoration, wooden crate, mini Mache letter, or mug – there are so many to select from. Then purchase the blank item(s) and necessary personalisation code at the till. Finally, take everything to the personalisation station in store and choose from the Cricut, Glowforge or Sawgrass machines available to perfectly personalise your gift of choice, then Hobbycraft's crafty colleagues will get to work to bring your personalised gift to life.
Katherine Paterson, Customer Director at Hobbycraft comments: "We are delighted to be hosting personalisation stations in 31 stores across the UK this weekend. Personalised gifts mean so much more to the recipient, and this new service gives a helping hand to personalising your gift, without shoppers needing to do it themselves. Not only will it show that you have put special thought into choosing their gift, but it also shows your loved ones that you have gone that extra mile."
The cost will vary depending on the size of the gift. It is £5 per 14x8x21cm (A5) item; £10 per 21×29.7cm (A4) item; £15 per 15.2×30.5cm (6×12″) item.
The personalisation stations will appear in the following Hobbycraft stores – Aintree, Bath, Belfast Boucher, Bristol, Bromborough, Carlisle, Chesterfield, Chingford, Cirencester, Croydon, Droitwich, Edinburgh, Hereford, Ipswich, Kings Lynn, Livingston, Maidstone, Newport, Norwich, Rochester, Southampton, Southend, Stockport, Stockton, Tamworth, Taunton, Telford, Watford, Wimbledon, Woking, and Worcester.
Share this story