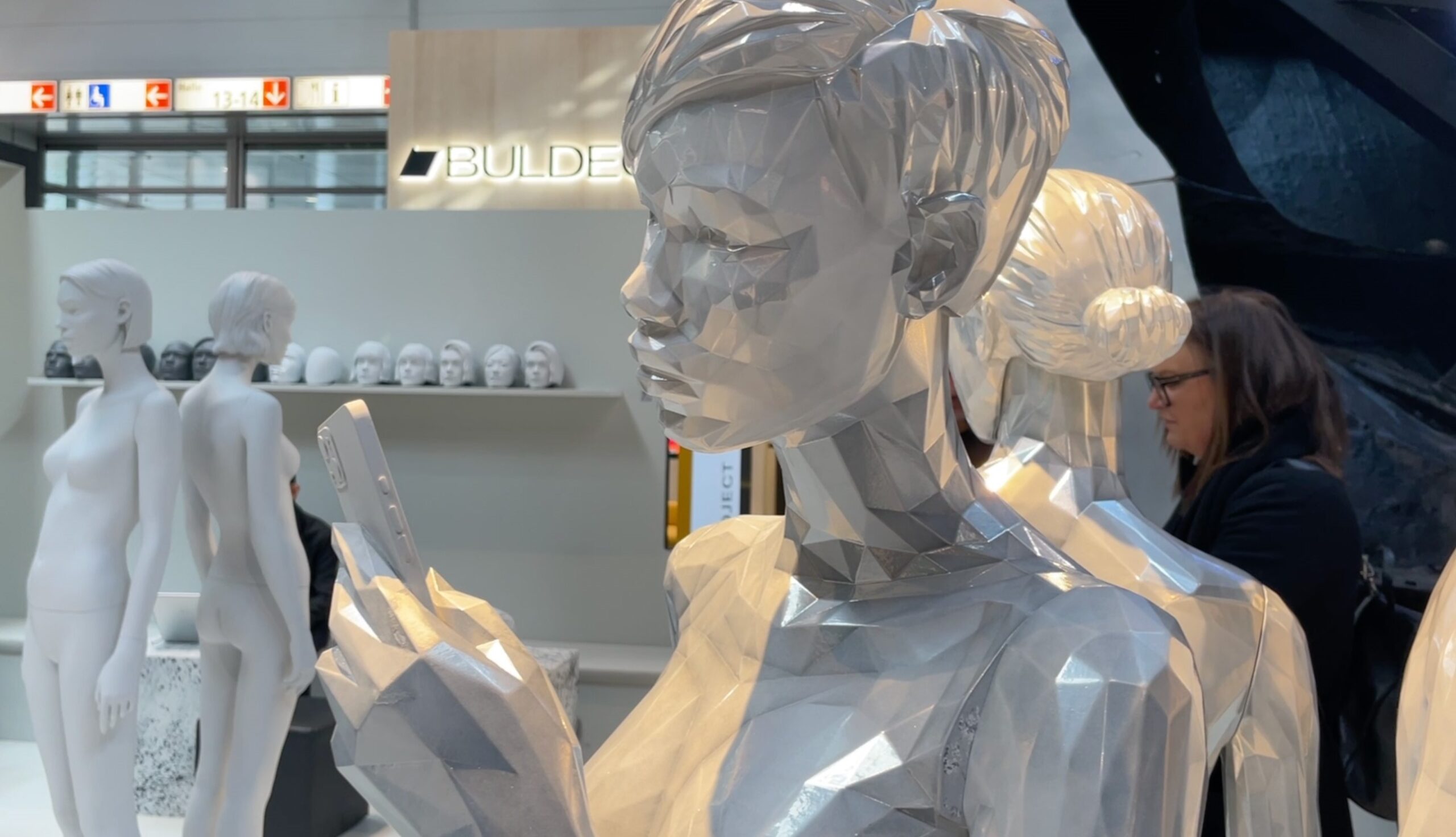 The Creative Retail Awards, an annual event that celebrates innovation and excellence in retail, leisure, and hospitality design, has crowned Window France the winner of the Creative Retail Awards EuroShop Best Stand 2023.
Over 1,800 EuroShop exhibitors were automatically entered into the competition, which took place in Düsseldorf, Germany from February 26th to the 2nd of March. Representatives from the Awards organisers explored the halls of EuroShop to discover stands that excelled the set criteria and stood out amongst fierce competition.
The winner of the award was judged on three key points; visual impact, visitor experience, and communication. After deliberation, Window France was unanimously selected for their stand, which offered an experience beyond the traditional product display. The space was light, clean, and inviting, with focus points that flowed into experience spaces on each side. The products were clearly displayed, promoting the brand and offering a clear message throughout.
Antony Behiels, Director of the Shop & Display Equipment Association, praised Window France's stand, saying, "Whilst we saw some absolutely magnificent stands, Window France stood out from the crowd with an inviting, open stand, involving the visitor within this experience."
During the exhibition, Window France displayed their newest collections of mannequins along with a stunning selection of sculptures, which included a pair of impressive 3-meter-tall android surfers. The captivating display left a lasting impression on visitors. Additionally, Window France held a competition for visitors to win one of three 60cm reproductions of the sculptures in a beautiful plexiglass showcase.
Innovation and sustainability were at the forefront of discussions during EuroShop, and Window France was no exception.  They clearly demonstrated how technological and creative advances can coexist with sustainable practices. Their stand highlighted the company's permanent ecological policy and how it is incorporated into every aspect of their operations.
Jean Marc Mesguich, CEO and founder of Window France, was ecstatic at receiving the Award, "Energizing the market with creativity. Ideas that stand out! Our culture and business ethics are guided by our company values of Innovation & Creativity. They are at the very heart of everything we do. The Mixiti, the Ecologi & the Creativity summarized our theme for this Euroshop 2023."
The Creative Retail Awards are now open for entries to identify the best retail, hospitality and leisure has to offer from around the world.  A full list of categories can be found atwww.creativeretailawards.com and the winners will be announced at a night full of celebration on the 21st September at London super-club, Proud Embankment.
Share this story